Water Damage Suffern
911 Restoration Westchester is the fresh start company that Suffern homeowners can always to for quick and comprehensive water damage repair and restoration.
Our water damage Suffern flood extraction team is trained and equipped to take care of water damage situations like roof leaks and pipe bursts. We'll be the ones to give your home a fresh start!
We want to make sure your home looks good as new with our help. You can count on us to make your home safe and comfortable for you and your family. We know that roof leaks, sewage backup, washer burst, or pipe burst need to be patched up right away.
Should you need our help, our water damage Suffern leak repair technicians are available 24/7/365 to take care of the problem for you and conduct on the day service. Furthermore, we can assist in preventing any further damage to your home. You can expect our water damage Suffern team to be there within 45 minutes of your emergency call.
Give us a call and our IICRC certified water damage Suffern specialists will conduct a free inspection of your property to assess the current condition of your home. We are trained and equipped with advanced drying technology to be able to extract water and moisture from your home more effectively.
Water Damage Repair and Restoration Pros You Can Count On
Our water damage Suffern team is licensed, insured, and bonded to have worked on various water damage emergencies including roof leaks and flooding. We know the best course of action to be able to repair them.
When we're through with our restorations for your home, you can also expect our experts to offer you with a few tips so you can protect your property from future instances of water damage. Here are a few things that you can do: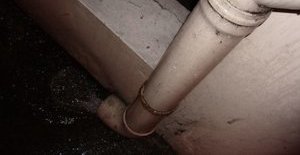 Clean your gutter and downspouts regularly to prevent clogging.
Check the sump pumps in the basement if they're still functioning properly so you can avoid basement flooding.
Repair any damage to the roof like missing, curling, or buckling shingles.
Keep your plumbing system updated and replace sections that have rust, cracks, or leaks.
Never flush grease, oil, or hard paper down the toilet so you can avoid clogging.
Regular maintenance of your home's various components can help in a big way in avoiding water damage situations. But whenever you're in need of expert water damage repair and restoration, you can always call 911 Restoration and our water damage Suffern team with be there to help.
Comprehensive Water Damage Solutions From The Pros
We have over 35 years of experience in repairing and restoring water damaged homes. In all the services we provide, we always put our customers first and we will work only with your absolute satisfaction and convenience in mind.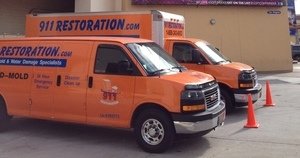 Our services aim to make each step as convenient for you as possible. This will include working with your insurance company to help you file your claims and we will make sure you get only affordable prices for the services you need.
Whenever you're faced with water damage situations like roof leaks, pipe bursts, flooding, storm damage, or sewage backups, our water damage Suffern team will always be ready to lend you a hand and give your home a fresh start. Give us a call today!