Water Damage West Harrison
Whenever a roof leak needs to patched up or when flood water needs to be extracted from your home, you're going to need professional assistance from 911 Restoration Westchester. Our water damage West Harrison experts know how important it is to address water damage situations right away.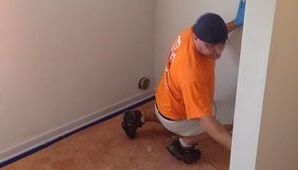 You can expect us to be at your property within 45 minutes of your emergency call. Through our industry-leading response time, we'll ensure that your home gets a fresh start right away!
It can be frustrating to deal with water emergencies like roof leaks, pipe bursts, toilet overflows, or water-based appliance hose leaks on your own. Sometimes these problems can even occur out of nowhere, which can make the situation worse.
Fortunately, you can always count on 911 Restoration to be there no matter when water damage strikes. We're available 24/7/365 to provide you with on the day service that will resolve the issue as soon as possible.
Water Damage Emergecnies Taken Care Of By Experienced Pros
We have over three decades worth of experience in assisting homeowners deal with a variety of water damage situations. Because of our breadth of experience, you can rely on us to help you with issues including: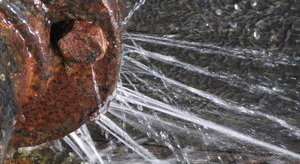 Roof damage and ceiling damage
Clogged gutters and downspouts
Pipe bursts and other plumbing problems
Bathtub overflows and running sinks
Flood and storm damage
Toilet overflows
Water-based appliance connector leaks or hose ruptures
Mold growth
Trust that the licensed, insured, and bonded water damage West Harrison experts from 911 Restoration will offer you only comprehensive and affordable solutions that will give your home a fresh start after water issues cause trouble at home.
Water Damage Repair And Restoration Helps You Avoid Mold Growth
Water damage allows excess moisture to get into your home. Humidity and moisture within your home are the primary causes of mold growth. It doesn't take long for fungal growth to occur and it can spread quickly throughout your home by releasing spores. These spores can spread throughout the air within your home and it can have negative effects on your health like skin allergies and asthma.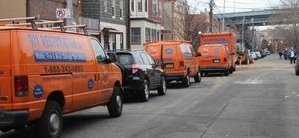 To keep you safe, to remove mold quickly, and to repair water damage, simply pick up the phone give 911 Restoration a call. Our water damage West Harrison experts will conduct a free visual inspection of your home. Our IICRC certified team will be looking for the source of the leak and repair it. We will be using our advanced drying technology to get rid of water and moisture; reducing the chances of mold growth from occurring the future.
When we locate mold, we'll performing mold removal using our eco-friendly caustic solutions that will clean without causing any further harm to your home. We'll also get rid of any spores released into the air so you don't have to worry about any health threats.
When water damage situations need to be handled by experts, trust that water damage West Harrison team from 911 Restoration will be there to perform repairs, restorations, and if necessary, mold remediation that will get your home back into shape. Give us a call today!