Snow Storm Westchester
When you come across a massive roof leak in your home during the bomb cyclone, you can rely on the snow storm Westchester pros at 911 Restoration of Westchester to put things back together again even as the blizzard rages outside.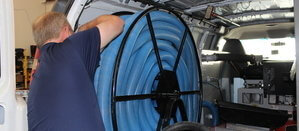 Even if your leak issue is discovered in the middle of the night you can call our staff members, because we are available 24/7/365 to send crews to your property. Call us at 914-222-4041 and see how we can provide you with a free visual inspection.

Our unit will arrive within 45 minutes no matter what time you call because we make it a priority to act quickly in all situations that involve moisture.
We also work with IICRC certified technicians to provide you with all types of benefits for your blizzard damages, such as:
Trained technicians standing by 24/7

Quick arrival time
Same day water damage remediation services
Around the clock customer service
IICRC certified experts
Licensed, bonded and insured repair workers
Assistance with insurance claim
Call us as soon as you come across water and wind damage in your household and our techs will conduct a free home inspection immediately upon arrival.  Call us at 914-222-4041 and see how we can help.

The Bomb Cyclone May Create Hurricane-Level Winds
The winds predicted to accompany this bomb cyclone are estimated to rival those of a hurricane, which spells trouble for home and business owners in the at-risk areas.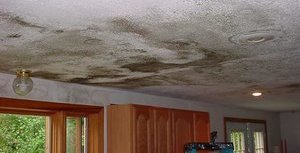 When winds get this powerful it is necessary for property owners to take precautions in order to stay safe and protect the structural integrity of your home.
Bomb cyclone winds have the ability to damage roofs, even tear them completely off under extreme circumstances, but the most common issues have to do with shingles being removed, cracks being exposed and water seeping inside.
When your roof is damaged it is easy for water to leak inside and cause water damage to the interior of your home. These issues need to be repaired as quickly as possible in order to avoid structural damages. Call our snow storm Westchester agents the moment you notice signs of wind damage in your property and we will come in the midst of the snowstorm to assist you. Call us at 914-222-4041.

Customer Service Is An Important Component To Solving Wind Damage Issues
Our unit will always conduct top notch water damage repair and restoration on your home, even if a bomb cyclone is raging outside.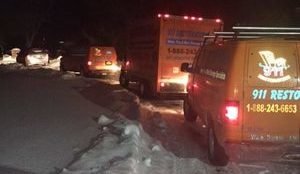 The thorough work our pros provide you with will ensure that you and your home stay safe and dry throughout the duration of the storm.
On top of implementing efficient blizzard disaster cleanup, we also guarantee around the clock customer service.
All of our years of experience in the field have helped us better understand our customers, making our snow storm Westchester techs completely in tune with your needs when we are on the job.
Your emotional wellbeing is incredibly important to our staff members, especially when you are going through such an intense storm, and we want to prove that we will always put your first. Call our snow storm Westchester experts at 911 Restoration of Westchester today at 914-222-4041 and we will show you just how dedicated we are to getting your life back on track after a storm hits.