Fire Damage Restoration
911 Restoration Westchester has many years of experience in fire damage restoration services. Our fire damage restoration Westchester operation is trained to the utmost degree, so you can rest assured that you are safe when you call for a puffback or fire damage situation.
"At 911 Restoration, we believe in looking for the positive in every situation. To us, a fire is not the end, instead it is a chance for something better—something fresher, and that is why we bring that fresh start to all our customers," says Eli, owner of the branch.
Our fire damage restoration Westchester technicians are available 24/7/365.
Once you contact us, you have our guarantee that we will be out to you within 45 minutes, with same day service for your puffback or soot damage event. You can count on the fire damage restoration Westchester crews to make all the repairs to your home and make it look better than new. Our unit is licensed, bonded and insured to remediate the following causes of water and mold damage:
Cleanup of tar and ash residue

Restoration of charred flooring

Removal of burned possessions

Smoke stain cleanup

Complete comprehensive home repair

Fire Damage Restoration restoration

Removal of fire extinguishing chemicals

Smoke deodorization
With so many years of experience, our fire damage restoration Westchester operation know how important it is to arrive quickly to all disasters involving moisture, which is why our workers are standing by at all hours to serve you.
Our IICRC certified fire damage restoration Westchester professionals want to be there for you the moment you need assistance mitigating any form of fire damage restoration, so our team will get the process started that day with a free home inspection.
From water eviction and smoke removal to fire restoration and soot cleanup and everything else in between our fire damage Westchester team has what it takes to get you on track for a renewed day, so call us today!
The Professional Fire Restoration Process You Can Count On
The fire damage Westchester team has earned their IICRC certification to ensure homeowners that when they hire each other, they know that we are the proper fit for any restoration job from puffback situations to fire damage repairs.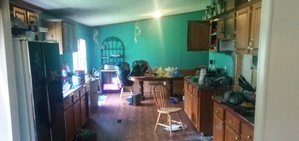 "Homeowners need a versatile team that is trained for all scenarios and cases. All it takes is one phone call, that's it. Then their worries are a thing of the past. What I love about this job is seeing people go from a state of panic, to a state of bliss—because we take care of them," explains Eli.
Half the fire restoration job is about preventing fire damage restoration from the standing water fire departments leave behind. Our teams always bring wet vacuums to remove all the water, and even the soot damage from puffback scenarios.
Furthermore, smoke from a puffback leaves behind aerosolized particles of ash and soot damage that penetrate porous surfaces when it makes contact. This kind of puffback is why odors and discoloration occur after the smoke is long gone.
Our fire damage Westchester techs are trained in the use of caustic chemicals that penetrate deep into materials, so when we are vacuuming out the water we are able to deodorize and remove debris from the soot damage or puffback scenario, at the same time.
Efficiency is how we keep costs down for customers and offer the most affordable restoration services for residents for puffback, soot damage or any other fire related incident. Things such as carpets, wood floors, tile, and sheet rock are all materials we know how to restore and replace. So, call our fire damage Westchester if you need an all-star team that sets you at ease with impeccable restoration work.
Passionate Home Restoration Pros That Will Set Your Mind At Ease
We are aware of the overwhelming nature of the situation, and our fire damage restoration Westchester pros make a point to calm you down and reassure you as soon as our crews arrive on the scene.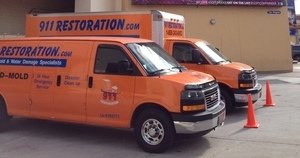 It is important to our fire damage restoration Westchester unit to make homeowners feel comfortable with everything that is going to be done to their home before the work gets started.
Making sure that your wellbeing is in tact is our main concern, so in order to always be there to help you, our fire damage restoration Westchester operation maintains constant accessibility. This means you can call us any time to ask any questions or voice any concerns.
Our fire damage Westchester team prides themselves on leading customers to a future that is free of fire related concerns. That is why we go the extra mile, and we will file your insurance claims for you for a puffback, soot damage scenario or any kind of fire related cause.
We will even file your insurance claim for you, giving you the best chances at getting full coverage. However, even if your insurance policy does not provide full financial aid, when you hire our fire damage restoration Westchester techs know that we offer affordable prices for all of our services.
Insurance companies will try their hardest to keep from paying for everything to which you are entitled. Luckily, our fire damage Westchester pros are knowledgeable in all insurance policies, so we know how to make sure you get the coverage you deserve for your puffback or soot damage crisis.
Fire damage is definitely covered by most insurance providers, but all have strict guidelines for puffback and soot damage jobs. One of the many things that our fire damage Westchester agents do better than the competition is documentation of our procedures.
We take pictures and itemize everything it takes to get your home back to a fresh start. For puffback and soot damage work this might be needed in order to keep the insurance companies from denying your claims. We call, email, fax, and jump through all their hoops for you, because we truly care about you and your home. So, if you're in need of expert fire damage restoration Westchester specialists, then contact ours with 911 Restoration Westchester today!