Water Damage Westchester NY
911 Restoration Westchester
The water damage Westchester team at 911 Restoration wants you to be on the track for a fresh start when you call us. New beginnings and second chances are what we are all about, as we aim to inspire you, and uplift you in a sea of elation after experiencing a home accident.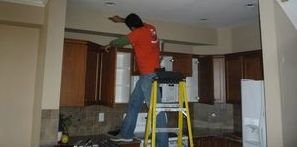 This all seems contradictory and oxymoronic, considering you may be experiencing water damage, but trust us. That is what the fresh start attitude is all about.
Eli Elfasi says, "count on us to get you through the rut with our positive attitudes and expert service. A lot of times, I get homeowners who are just too distraught. For example, they can't imagine how a kitchen fire can get better. But then I let them know it is their chance for a complete kitchen renovation."
Our team has the technical skills and the decades of experiencing that will lead and support you to better days where you can step into your home and take a deep breath of relief.
Available 24/7/365
Same-day service
There within 45 minutes
A free water damage estimate
licensed, bonded, and insured
For the fresh fix and the brand new day, just give our water damage restoration Westchester team with 911 Restoration Westchester a call today!
Water Damage Restoration
The water damage Westchester restoration crew is one of the most elite in the east coast. They have gone through years of hands-on experience, and certification, that allows them to handle any situation.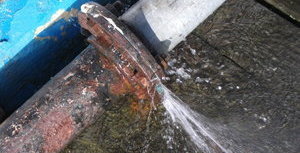 See, a water incident can occur in many ways. Such as:
Pipe burst.
Hurricane
Blizzard
Storm
Roof Leak
Heavy Rains
These are the most common, but trust us when we say we can fix and repair any home disaster you experience. The restoration team here consists of individuals that have become IICRC certified.
Therefore, they are the full service providers. They have the bare necessities in their response vehicle to provide you a fast and reliable solution.
Call our water damage restoration Westchester team with 911 Restoration Westchester for the best services in town today!
Puff Back Cleanup
The disaster restoration Westchester team can handle any type of accident, and we go beyond that too. We provide puff back cleanup that we think will be superb.
Our mission goal is pretty strait forward: give you a fresh start and peace of mind. And in order to do that then you need to be fully relaxed throughout the process. Therefore, we will file your insurance claims for you.
The knowledgeable team has seen almost all types of incidents, and all the different types of homeowner's policies. This is just a small way in which we provide all our clients with utter peace of mind they deserve.
You don't have to relive the home accident by providing extensive documents to your adjuster, as we will play hardball for you in talking to your insurance company.
If your home has recently been through a furnace explosion and you need help from our expert puffback cleanup Westchester crew, then contact us at 911 Restoration Westchester for help today!
Sewage Backup Restoration
Being full service providers, and having the proper training, allows us to navigate and repair any type of disaster you face. Including the category 3 water incidents.
Liquid damages range depending on where the source of the water came from. In the event of a storm, and your home is breached by storm water, that would be considered a category 2, or commonly referred to as gray water.
Whether it is clean water from a burst, or black water from sewage, we can extract and sanitize the space in an effective and timely manner. Most teams are not equipped to do this as they lack the proper tools and experience, therefore you should call us for any related disaster you need help with.
Call our sewage backup Westchester team with 911 Restoration Westchester for immediate assistance with all of your category three related water incidents today!
Fire Damage Restoration
The team here at 911 Restoration values the safety of you and your family above all else. It is imperative that your home gets better through the proper routes. Especially if you are an immunological compromised individual or an asthmatic.
The water damage Westchester is capable of fire restoration also. The main concerns after a fire are:
Structural Integrity of the home.
Smoke stains
Odors
Ash
Soot
The fire damage team will remove oily soot using sanitizing solutions in combination with wet vacuums. Then we will replace and restore all damaged materials. Most of the time ash can be vacuumed out and the odors in upholstery can be removed.
However, sometimes things are beyond repair, and in cases such as those you need to know the complete truth. We value professionalism, honesty, and transparency, so you can have faith in the honesty we will provide you.
Don't let your home be ruined by the effects of a flare up in any room. Contact our fire damage restoration Westchester team with 911 Restoration Westchester for the best rejuvination services in the industry today!
Mold Removal
A pipe bursts in between your bathroom walls. You don't notice it right away. Then, in the morning you find minor flooding and a ruined sheetrock. You turn off the water in your home, and then you call a crew of people that come out, mop the mess up, and replace the drywall.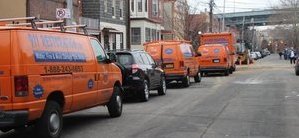 Although you think the problem is solved, it has only just begun. The spaces in your home are made up of porous materials that can absorb and allow water to seep through it.
On top of that, they consist of organic matter, which is exactly the type of substrates required of mold growth. Therefore, when you have a water damage incident, or months after one, call us for water restoration and mold removal.
Decontaminating the mold and repairing the underlying cause of infestation is what we are experts at. The water damage Westchester team is well read on the nuances of mold removal. For example, the slightest movement can send spores loose into the air, which can result in a new colony elsewhere.
Thus, when we arrive we set up a negative air pressure system that forces air to flow inwards instead of out. Then we bring in air scrubbers that have active carbon filters that clean the air of mold spores. This provides clean and refreshing ventilation to your space and the rest of your home.
After the quarantine has been put into place, we remove all moldy supplies and replace it with brand new sterile equipment. It is pivotal that the space allows to dry properly, so trust in us to never take shortcuts because your peace of mind depends on it.
If your home has begun smelling musty, then you may have a fungus problem, and you should contact our mold removal Westchester team with 911 Restoration Westchester for immediate assistance today!